Do you have questions related to your order or user account? Follow the instructions below:
Step 1. Login to My Account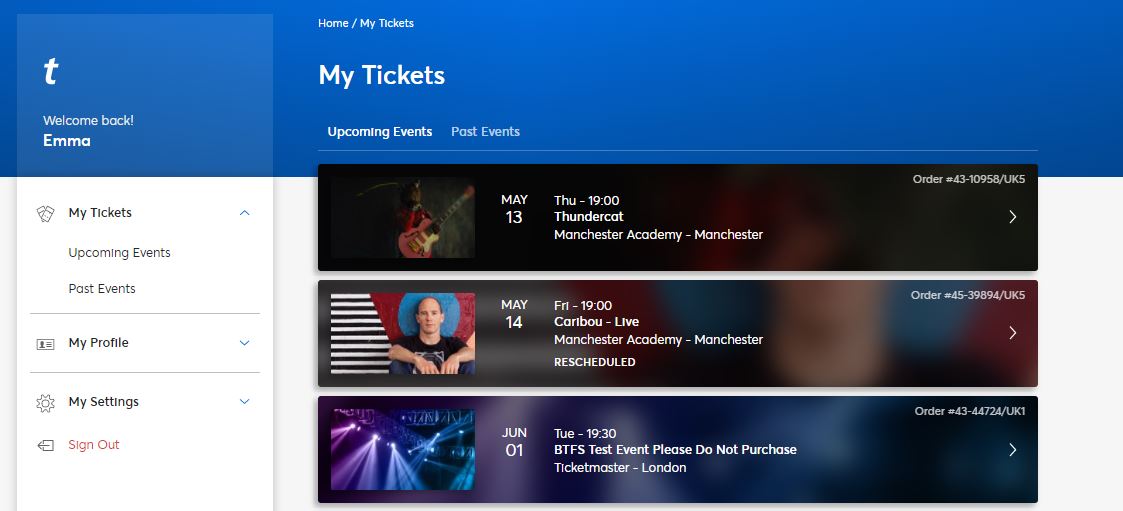 Step 2. Select the event you wish to contact us about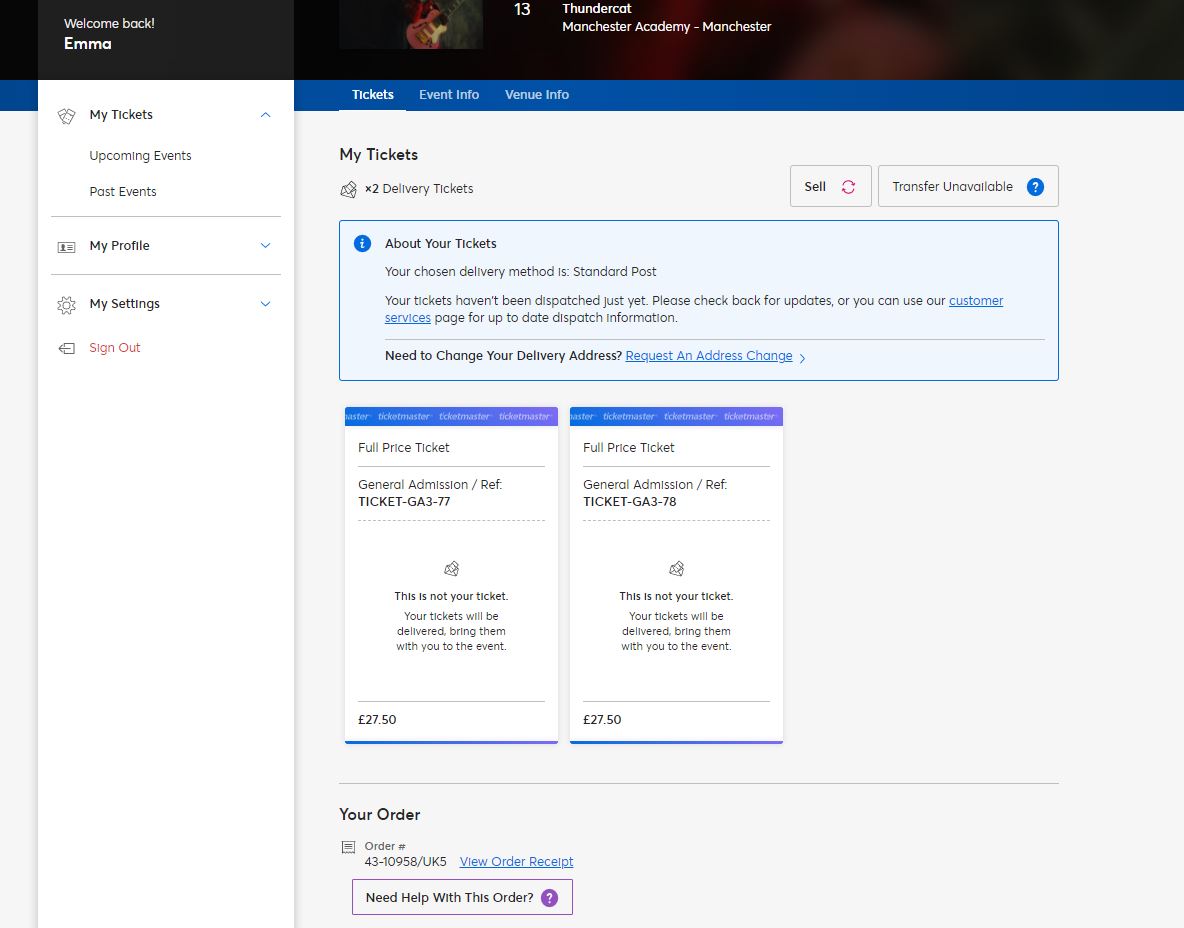 Step 3. Hit the "Need Help With This Order?" button, choose a relevant category and follow the on-screen instructions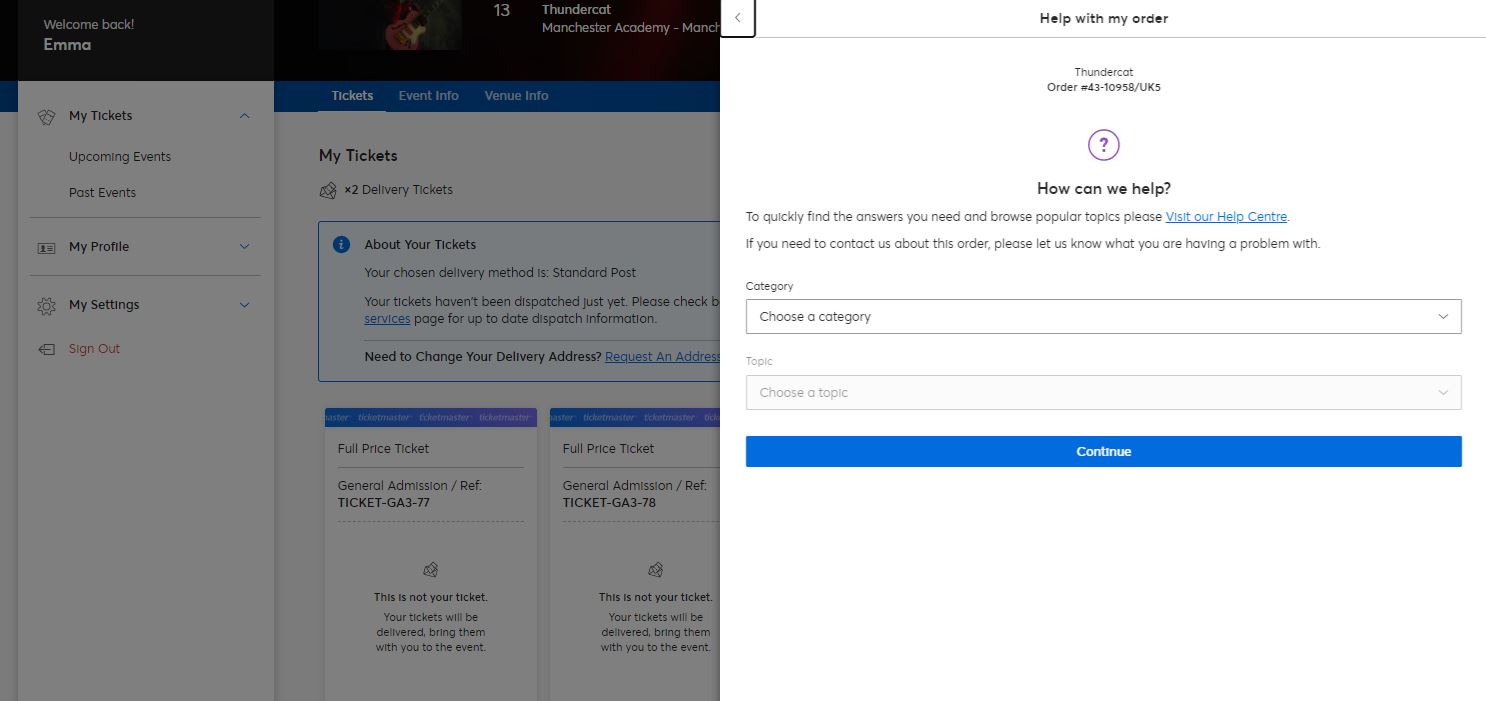 Don't have an order in My Account and need to contact us?
If you have a question for us that doesn't relate to an order in My Account or your user account, you can contact us here.
Please be aware, we can only help you if your query concerns one of the following topics.
- Gift Cards- Login issues/questions
- Bank details
- Outlet orders
- Presale/On sale questions
- Second hand tickets
- Questions about purchasing tickets/price, event, venue, etc
- Complaints not related to an order
- Frölunda Hockey - tickets
- Malmö Redhawks - tickets
If you have questions regarding an existing order, please request a query through My Account. Follow the instructions above.
Opening hours:
We reply to questions Monday-Friday 9:00-17:00 and Saturday 12:30-16:30
Our phone lines are open Monday-Friday 9:00-13:00
Support phone line: +46(0)771 70 70 70
Accessible phone line: +46(0)776 70 77 77
Click here if you wish to contact us via Facebook ( Messenger)