Mobile Only tickets is the easiest and safest way to access your tickets. Instead of having to print the tickets yourself you can just show the QR-code on your mobile phone. When you select Mobile Only at checkout - your phone is your ticket. Your tickets will not be available for print or emailed to you.

How do I use my Mobile Only Ticket?
To use your Mobile Only tickets, just log in to your account in our app or www.ticketmaster.se on your mobile phone browser.
1. Log in to your Ticketmaster account.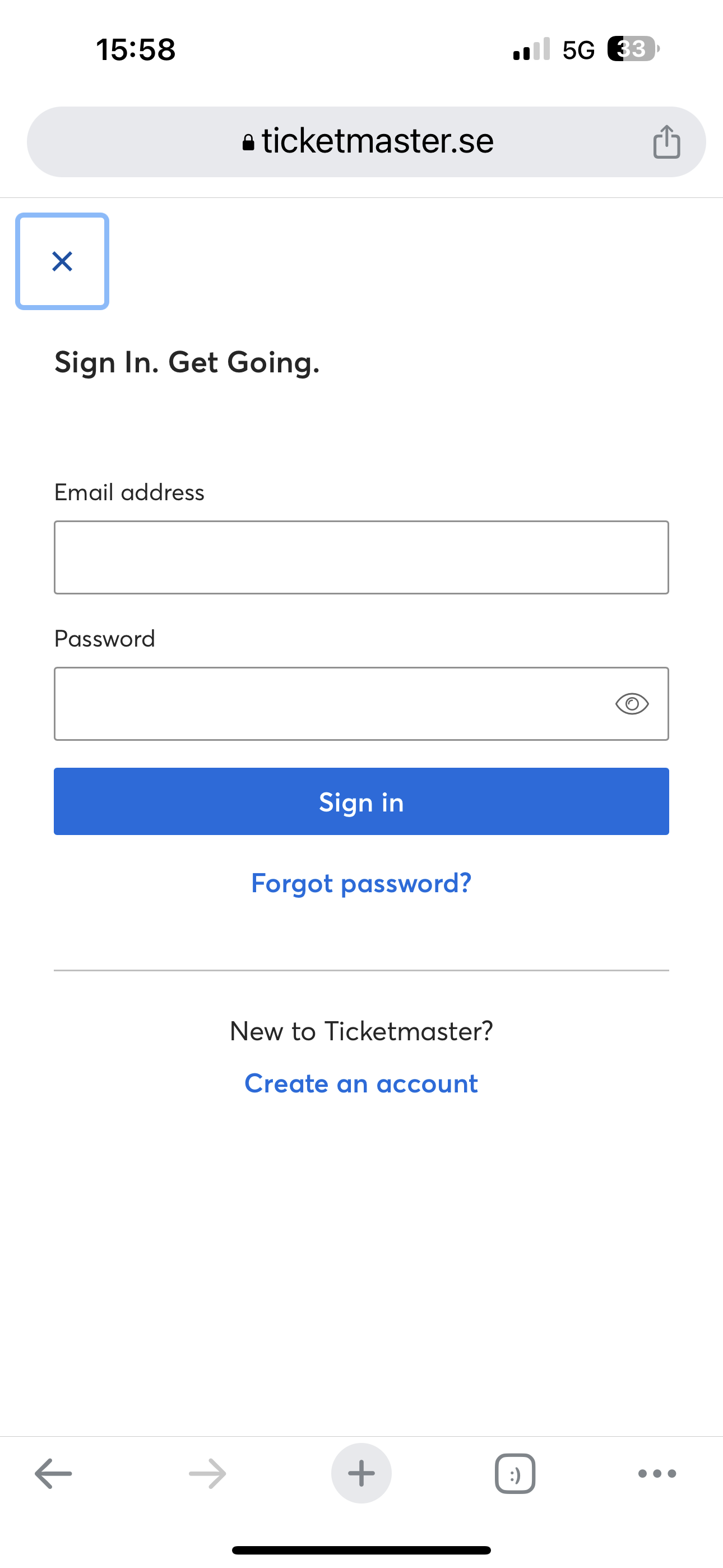 2. Select 'Upcoming Events' under 'My Tickets'.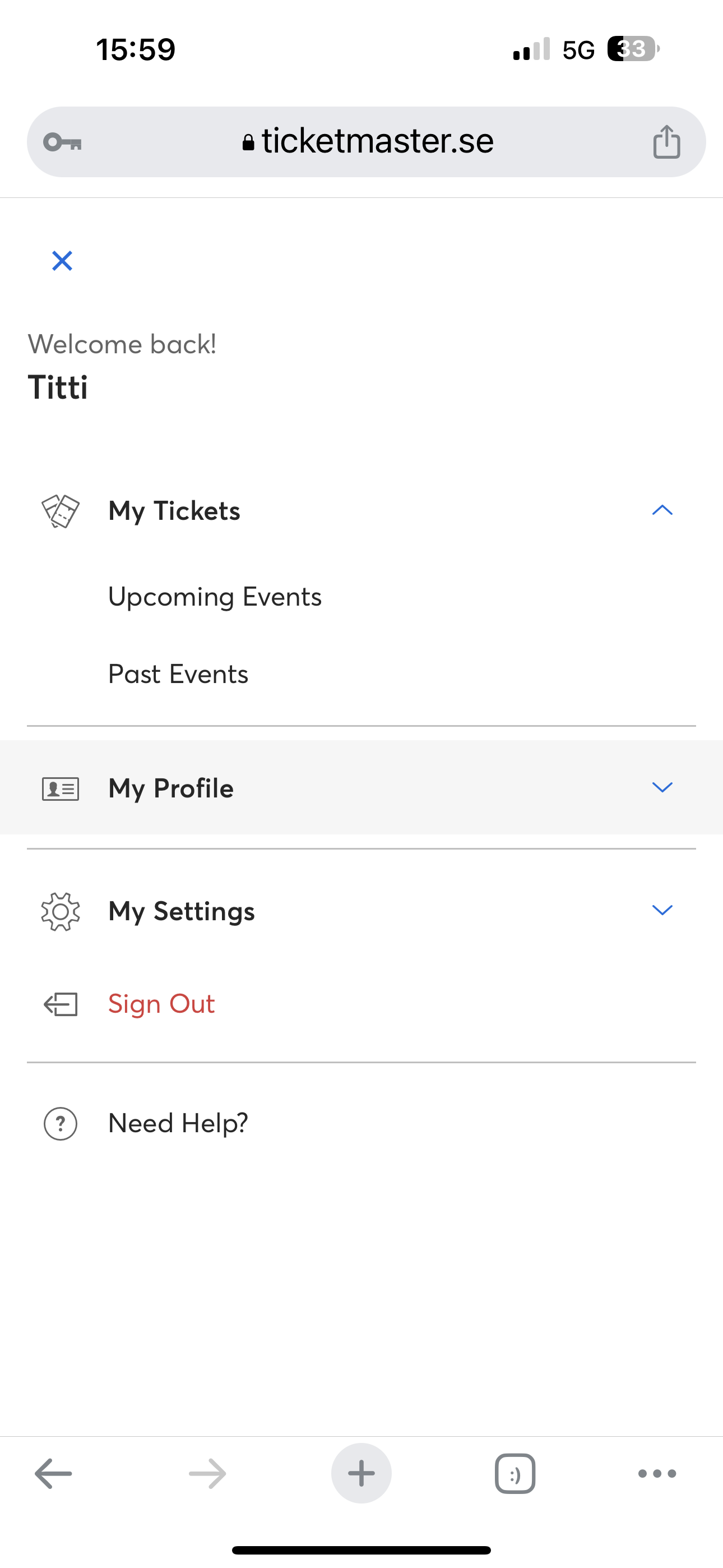 3. Select the event you want to show your tickets for.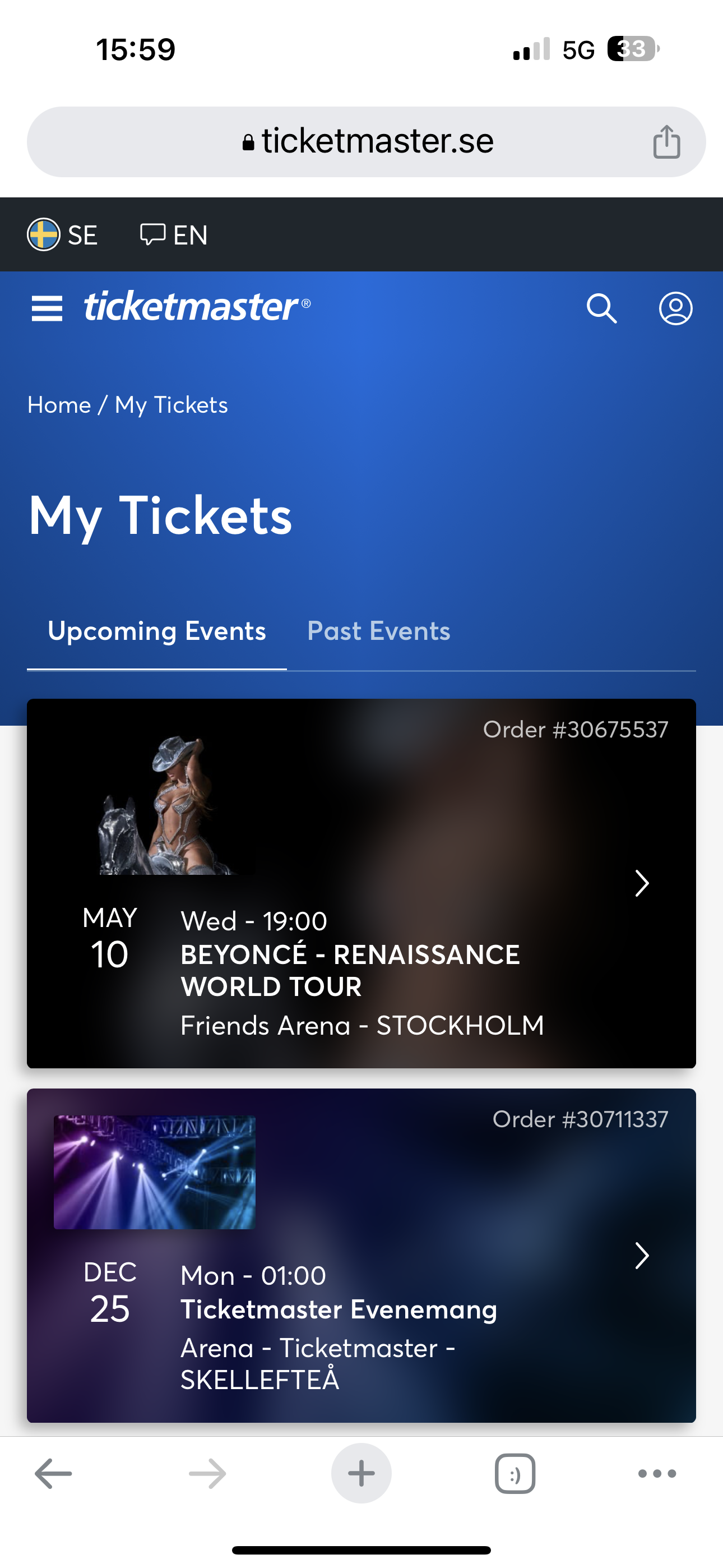 4. Your Mobile Ticket will show, sometimes it needs to load before it's ready for you to scan at the venue.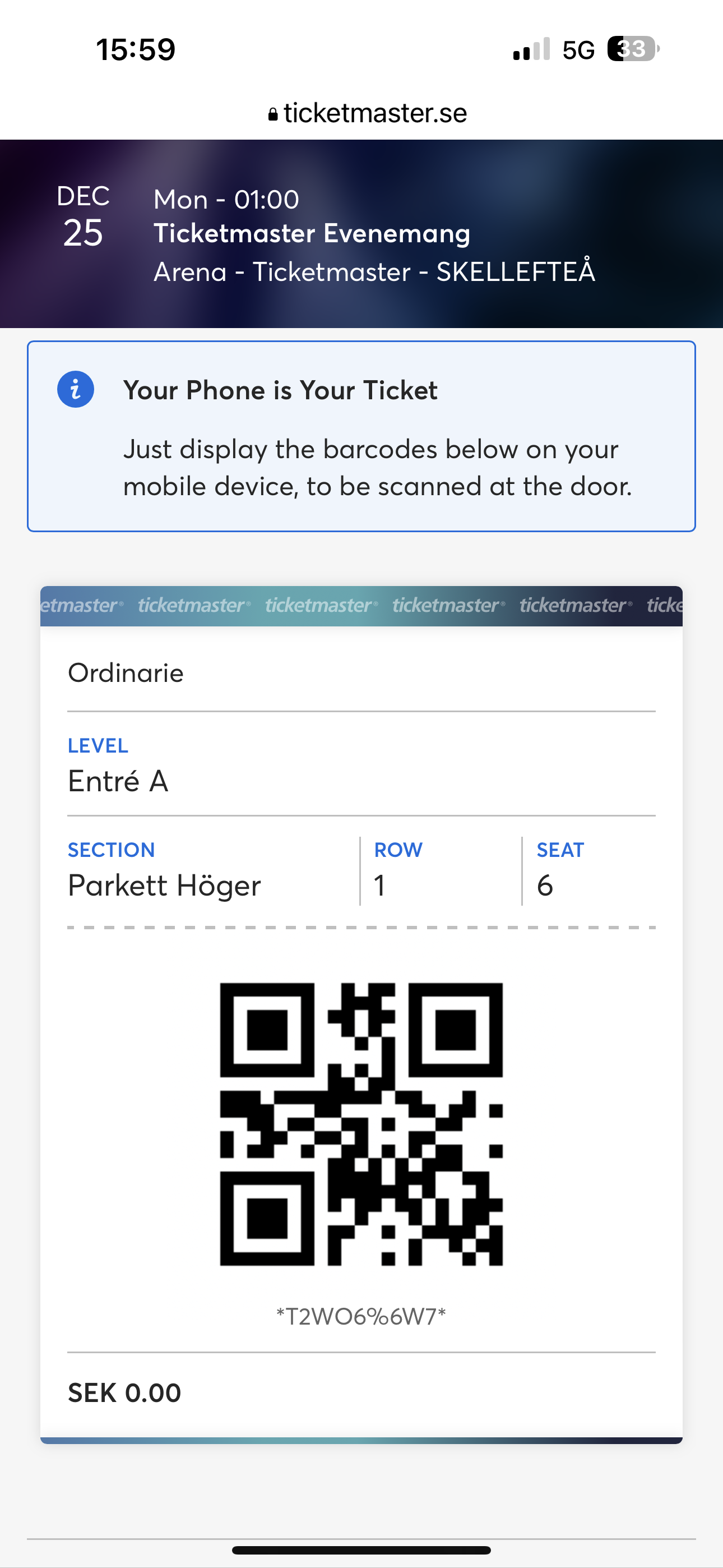 Will the scanners at venues work through phone screen protector?
Yes, there should be no issue using a phone that has a clear screen protector.

Should I increase the brightness of my screen?

Yes. By turning up the brightness on your phone screen you'll be able to scan your ticket quickly and easily, getting you into the venue faster.

What happens if I forget my phone or my battery dies at the venue?
If you find yourself at the venue and are unable to access your ticket on your mobile phone, please visit the Box Office. You will need to provide some form of valid ID so that the Box Office staff can access your Ticketmaster account details.